What to Expect if You Need an Extra Trash Haul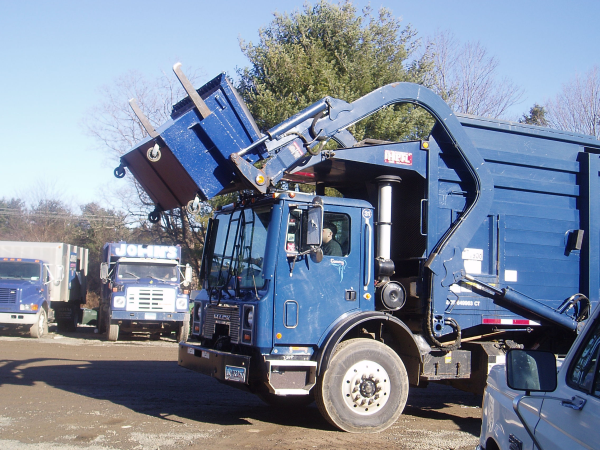 Garbage collection for your home is done by a local, dedicated trash company. You can find a trash company to pick up garbage at your home by looking through the phone book yellow pages or by using the Internet.
The trash company will set the day for your garbage pickup each week. This day is universal for everyone else on your route as well. The trash company will also deliver a roadside bin that you need to set at the edge of the driveway on your scheduled trash pickup day.
Follow all the guidelines that are set forth by the trash company for your garbage collection. Make sure that you take note of the time of day for trash pickup. The time of day for the pickup may vary but your bin will need to be set out by a specific time on the pickup day.
If your trash is not collected by a specific time, it will be picked up on the next business day. However, your trash may not be collected the next day if weather does not allow a garbage truck to run.
What to Do With a Trash Overload?
When you have extra garbage for pickup that does not fit into your roadside bin. you will need to contact your trash company to find out any extra steps you need to take to have the garbage collected. The use of an extra container may be necessary with an additional fee. If you place extra garbage at the curb, it will not picked up by the collector. Make sure any extra bags that you need to use have been placed on the ground next to your bin.
Calling your trash company to schedule an extra pickup may result in extra fees or a requirement to use a larger size roadside bin. You should make note of any special clean up days that occur during various times of the year. A special pickup day is typically scheduled during the holidays or if severe weather necessitates a need for adding extra days to the pickup schedule.
Make sure that you do not miss the extra pickup day or a rescheduled pickup day. If this happens, you'll have to wait an extra week for your garbage to be collected, in which case you will have accumulated an extra weeks worth of trash on top of what wasn't picked up initially.
This will result in an extra haul being needed, which in turn will result in more cash coming out of your wallet.
Key Takeaways:
Your local trash disposal company will set a specific day for trash to be collected; be sure not to miss it.
Extra trash that is placed at the curb will not be picked up, it must be placed into a container.
Contact your local trash disposal company in the event of an extra haul.
An extra fee may be applied for any extra pickups not done on the scheduled day of trash collection.
Need Help?
If you have any questions regarding trash disposal, be sure to contact us today!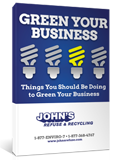 [Free eBook] Things You Should Be Doing to Green Your Business
In Johns' new ebook, we provide you with the latest and most effective ways to make your business more environmentally friendly. These practices are free of cost and will actually save you money!