Tips On What's Not Allowed in Dumpsters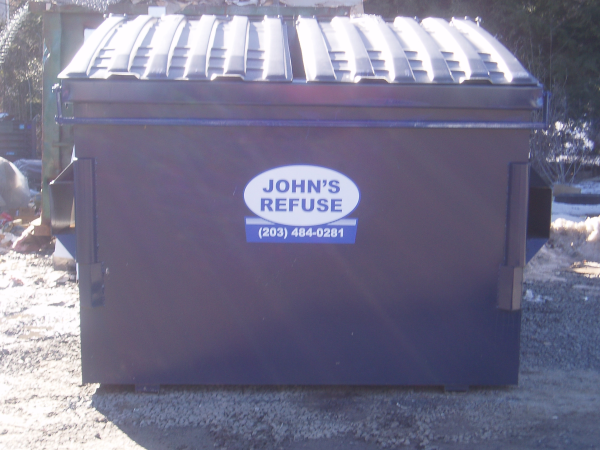 While most trash removal companies are more than willing to take what you're throwing out, there are some items of note which are not allowed to be thrown out into dumpsters.
Due to safety concerns, most companies are unable to dispose of any of the items on the following list, and ask that you dispose of them via other means. If you are still unsure if an item qualifies after reading the list, contact the vendor of the item directly or your local EPA, and they will be able to inform you of the item's status.
A questionable item must be verified by the vendor, which will result in them taking it away directly. The following list is a brief rundown of items which could prevent your trash removal company from emptying your dumpster.
Hazardous waste
Medical waste
Industrial waste
Dirt
Chemical Items
Oil Filters
Herbicides
Pesticides
Radioactive Items
Solvents
Paint
Any Other Flammable Liquids
Aerosol Cans
Propane Tanks
Motor Oil
Transmission Oil
Lubricating Oil
Hydraulic Oil
Oil Filters
Contaminated Oils
Anti-freeze
Household or Commercial Appliances
Petroleum-contaminated Soil/Lead Paint Chips
Tires
Batteries
Monitors
Televisions
Microwaves
Flourescent Tubes
Railroad Ties
Asbestos
Animals
Barrels
All Liquids
Use your judgement when considering what is permitted to be thrown out. Anything that is of potential harm to the enviornment and/or the person(s) picking it up should not be thrown away in the dumpster. Contact your vendor for obtaining other means of disposal.
Also of note, no items in the dumpster can exceed the height of the dumpster itself. There should not be anything sticking out.
Remember not to look at this as an inconvenienve, but rather a precautionary measure for both you and the company picking it up. Most of the aforementioned items contain dangerous chemicals that could possibly leak and as a result, catch fire, or expose someone without the proper protective gear to something poisonous or something carrying disease. This can create a serious and urgent health problem.
Contact your local EPA for guidelines on how to safely dispose of these items.
Need Help?
If you have any further questions regarding what's allowed in dumpsters, contact us today!
[Free eBook] Things You Should Be Doing to Green Your Business
In Johns' new ebook, we provide you with the latest and most effective ways to make your business more environmentally friendly. These practices are free of cost and will actually save you money!