What Other Services Can a Trash Disposal Company Offer?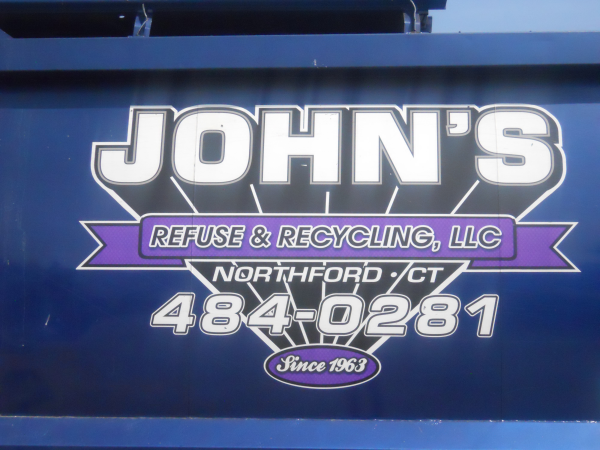 Whether you own a small business or you just live in a residential neighborhood that has trash collection services, then you know the importance of what they do. Without their regular service, trash would be piled high outside of your business or home. However, you might not know that trash disposal companies actually perform some other interesting services. Here's a look at what else they can do and why it is valuable.
E-Waste Drop-off Locations
E-waste refers to "electronic waste." Since many residences and businesses do not have this type of waste on a regular basis, it is not always collected at curbside. Examples of e-waste include computers, printers, video machines and televisions among others. Trash disposal companies often offer locations where these items can be dropped-off and disposed of locally. Depending on the company, city and state regulations, additional fees may be charged.
Sharps Waste
Sharps waste refers to bio-hazardous products such as used needles. Normally, medical facilities contract bio-hazardous waste companies to collect such trash. However, some trash disposal service companies will provide you with a special container for such waste. This saves you the trip of having to drop such items off at a medical facility or specially designated location.
F.O.G. Programs
F.O.G. is an acronym that stands for fats, oils and grease. States have regulations about how that material needs to be properly disposed. If it is simply poured down sewers, it can clog and corrode lines. Businesses such as restaurateurs used to have to contract special companies to retrieve this waste. However, there are now some mainstream disposal companies that are now offering this service. Some companies will pick-up the waste, while others provide locations where you can drop it off.
Recycle Separation
Many people are used to recycling their trash. Paper is separated from glass which is separated from plastic. While this system has proved effective, it still relies on the individual to properly separate the trash. Enter recycle separation systems. These systems separate all of the trash by weighing and shaking the garbage until it all separates. This is ideal for large apartment or condo complexes where people simply dump trash down a chute. While these services tend to cost a little more, it can save both residents and business owners a great deal of time.
Key Takeaways:
Trash services provide E-waste drop-off locations.
Trash services provide bio-hazardous waste disposal via pick-up or drop-off.
Trash services provide F.O.G. waste disposal via pick-up or drop-off.
Some trash services provide recycling separation. The trash disposal service does 100 percent of the recycling for the residential or business customer.
Need Help?
If trash disposal is something you are interested in, contact us today!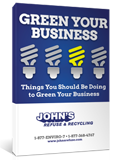 [Free eBook] Things You Should Be Doing to Green Your Business
In Johns' new ebook, we provide you with the latest and most effective ways to make your business more environmentally friendly. These practices are free of cost and will actually save you money!