Tips & Tricks on Different Sized Containers & Which Are Right For You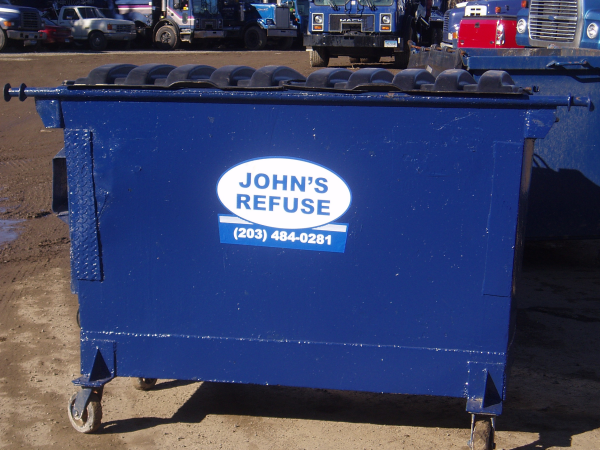 Garbage containers come in various sizes depending on your needs. The size of garbage container used will depend on the type that you require. Container types include roadside bins and dumpster bins that are available for use at your home. Determine the type needed based on the requirements of a specific job or task.
Roadside Bins
One type of garbage container that is common for home use is a roadside bin. They are often supplied by the company that collects your trash. A single bin can typically hold up to 33 gallons of trash. This type of garbage container has wheels that allows you to move the bin into place at the end of your driveway. Many garbage collectors may require using a roadside bin instead of a standard metal garbage can.
Dumpster Bins
These are a type of garbage container found at apartment complexes and outside restaurants. The residents of an apartment complex will need to take their garbage out to this container. A bin of this type can also be used when cleaning out a home or when remodeling. A flat-bed truck or a garbage truck is used to empty the garbage container. Pickup is usually done once a week or a specific date is set by the garbage collection company.
Container Rental
You can obtain a garbage container for any type of use from a dumpster rental service or your local trash removal service. Bins you can rent are used for trash collection and recycling. Various sizes are available for you to rent. A standard size measures 9 feet long by 6 feet long by 4 feet high and is known as a 6-yard bin. The use of a garbage container of this size is beneficial when cleaning out a garage or when placing shingles when replacing the roof on your home.
Tips
Multiply the width by the length

by the height of a container to calculate its volume.
Divide the gallon capacity of a

roadside container by the gallon size of a trash bag.
Contact a dumpster rental service or your local garbage company to assess your options.
Key Takeaways:
Consider your needs before deciding on the size container you require. Factors such as family size & garbage generation.
Contact your local trash removal service if you're in need of a rental for any type of construction or remodel.
Need Help?
If trash container rentals are something you are interested in but are having trouble getting started, contact us today!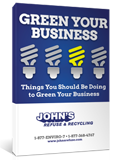 [Free eBook] Things You Should Be Doing to Green Your Business
In Johns' new ebook, we provide you with the latest and most effective ways to make your business more environmentally friendly. These practices are free of cost and will actually save you money!