Tips On How to Remove Medical Waste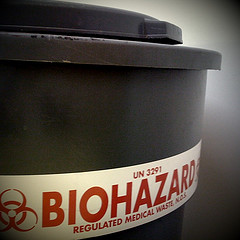 It is vital that medical waste be removed in a timely and appropriate fashion.
As well as the health risks posed by contaminated items such as needles, failing to have your waste removed in a responsible manner can put your enterprise in breach of local regulations and even federal laws.
Fortunately, there are many companies that deal with potentially biohazardous substances like medical waste. These companies can collect and remove waste safely and in accordance with all relevant laws and regulations.
Contact the Authorities
The first step is to contact the local authority in charge of waste management. It may be that your municipal authority can help you with waste removal. Even if they cannot, they will at least be able to inform you of any laws or regulations that are relevant to your particular set of circumstances. They may also be able to recommend a company that will take care of the removal.
Look for a Reputable Company
The company you recruit to handle your medical waste must be properly licensed and able to comply with federal and local legislation. Choose an established company that can provide references.
Get Expert Advice
There are many different kinds of medical waste, some of them requiring special disposal precautions. Discuss your specific medical waste removal needs with a waste management specialist. Find out what the waste management service will require of you and what precautions you should take while you are waiting for the medical waste to be removed.
Use a Sharps Container
Sharps include syringes, lancets and other medical instruments designed to penetrate the skin, these items are a particular source of concern. A puncture wound from a needle or lancet can create a point of infection through which a person could contract a variety of terrifying diseases. As a safety measure, both used and unused sharps need to be placed in a sharps container for disposal. This is a hard plastic box that will not allow needles and other sharps to penetrate the sides, allowing them to be handled safely.
Key Takeaways:
Find out if your local waste management authority can help you with medical waste removal.
Familiarize yourself with the law as it pertains to hazardous medical waste.
Choose a reputable, compliant company.
Use a sharps container.
{{cta('efdb114d-b67e-445f-bcbc-ff59d2d82f20')}}