How Schools Can Benefit From Going Green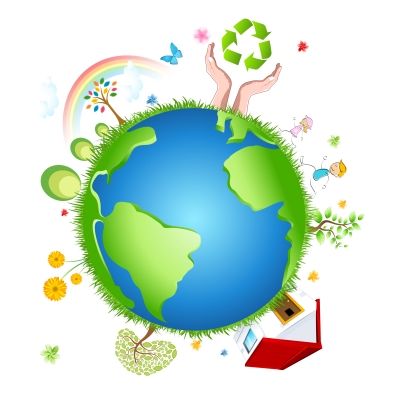 For educational systems, the process of going green is much harder. Educational systems must do a lot more than merely recycle waste and turn off lights. With the cost of advanced eco-friendly technologies such as solar lighting and geothermal heating and cooling reduced, their availability and popularity has increased. Schools have a lot to gain by incorporating green initiatives in their infrastructure. For schools that want to implement green initiatives contact a waste management company to learn about their services.
Going Green Impacts Health and Productivity
Implementing green initiatives in your school improves the health and productivity of both students and teaches. Studies have shown that natural lighting can improve the test performance of students and their behavior at school. Has your school considered installing larger windows and turning off unnecessary lighting? Practicing those initiatives can help improve the behavior and performance of students. Letting fresh air into the classrooms improves the general health of teachers and students, which lowers the chances of asthma and respiratory illnesses. Having a vegetable garden not only helps the environment, but it will encourage students to eat healthy food items.
Going Green Can Affect Learning
Children that take an active part in recycling and conservation initiatives gain self-esteem, team spirit and a sense of civic duty at an early age; helping them become responsible citizens. Having a science lab, teachers can show students the ways energy can be conserved and how waste is reduced, reused and recycled. Utilizing this approach to learning, brings better results than traditional classroom educational systems, making use of their keen sense of observation and encourages them to think.
Going Green Provides Financial Benefits
A number of cities and states offer financial grants to educational systems that take part in going green and giving back to the community. Schools that demonstrate initiatives, reducing costs can pass financial benefits to parents, helping lower fees and sometimes tuition. Encouraging more students to attend your school. Think about all of the electricity and utilities schools use. Schools can have tremendous savings on utility bills by turning off unwanted lights and using renewable solar and geothermal energy resources. However, implementing these practices may need a considerable initial investment.
Key Takeaways:
Schools can enjoy health, learning and financial benefits by going green. More and more educational systems are now realizing this and are joining in various eco-friendly drives.
The money required to invest in new technology like solar batteries and geothermal pumps is negligible compared to the cost benefits that these measures will provide in the long run.
Continued and dedicated efforts to make the school green in all respects and encourage participation from teachers, students, parents is often rewarded in the form of financial grants from government institutions and big corporations.
Need Help?
If recycling is something you are interested in but are having trouble getting started,
contact us today!
{{cta('efdb114d-b67e-445f-bcbc-ff59d2d82f20')}}