How Can I Reduce My Company's Waste?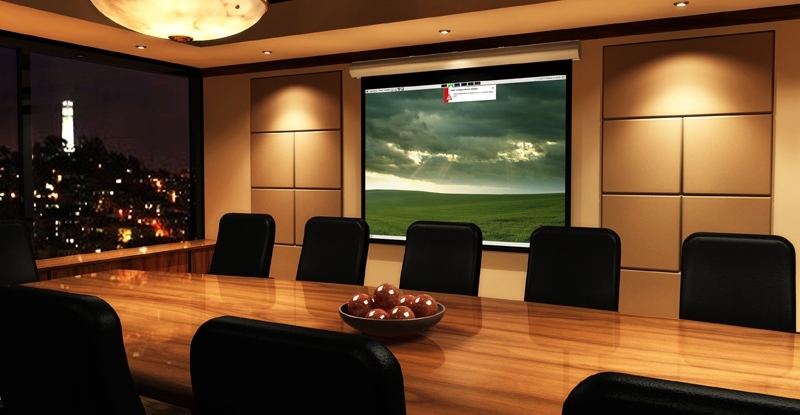 In a typical office setting, waste is broken down into a few key categories:
Cardboard boxes – 15 percent
If you own or operate a business then reducing waste in these key areas will not only reduce the amount of trash you're placing into landfills, but it will also help improve your balance sheet by saving money. Here is a look at how you can reduce company waste.
Refrain from Using Paper
The biggest product that is thrown away in most office settings is paper. There are a few different methods to reduce the use of paper. Encourage people to communicate electronically through email, via phone or by speaking in person in the office. Use computer printers and copy machines that have dual-sided printing capabilities. Additionally, remove paper products such as plates and cups from kitchen areas in lieu of reusable dish and glassware. This reduction in paper will also reduce the cost of your trash removal services because the garbage will be lighter.
Reuse Office Supplies
Items such as binders, clasps, paper clips and rubber bands are reusable. Create a place in the office to store items that are easily repurposed. Encourage employees to check there first before placing an order for something new. The few office supplies you have to order, the more money can be spent growing your business in areas such as advertising or product development.
Green Packaging Methods
Get rid of old, antiquated packaging methods for newer green methods that utilize recycled materials. Also, look at the product you're selling itself. Is there a way to repackage the item in a more green-friendly manner? Many yogurt companies stopped placing plastic lids on the top of the yogurt cups when they realized they really served no purpose. The form of repackaging was not only better for the environment, but also made the product a little lighter to ship. When you're shipping millions of products that are slightly lighter, the cost savings will add up.
Key Takeaways:
Refrain from using paper to reduce overall waste and lessen the cost of trash removal.
Reuse as many office supplies as possible. This reduces the cost of purchasing office supplies and also lessens garbage removal cost.
Look at how you are packing your material. Is there a way to use green products or alter the packaging to reduce the amount of overall material used?
Need Help?
If your company is in need of a trash removal service,
contact us today!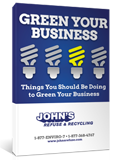 [Free eBook] Things You Should Be Doing to Green Your Business
In Johns' new ebook, we provide you with the latest and most effective ways to make your business more environmentally friendly. These practices are free of cost and will actually save you money!