Commercial Waste in CT, The Importance of Efficient Waste Disposal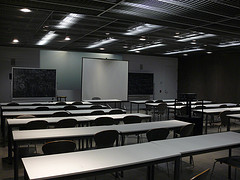 There are many factors that go into operating a business. It doesn't matter whether it is keeping up with payroll or training employees, all of them are equally important and necessary to achieve the business' overall goal of being successful.
However, an aspect that is often over looked when operating a business is waste management. It is important to make sure your waste is being properly disposed of. To help develop a waste management plan for your business, contact your local waste management company.
Develop a Waste Management Plan
One of the many aspects of operating a business is waste management. A majority of businesses will need some sort of waste disposal plan. Waste disposal for businesses varies greatly as compared to residential disposal. Not only is there a larger amount of waste that needs to be disposed, but waste is usually a lot different than that of typical household waste.
Waste Management Differs for Each Type of Business
For example, a clothing store will generally have a large amount of cardboard boxes to dispose of as well as plastic clothing bags. A construction company will have a lot of drywall, cement and other building materials to dispose of. Typical residential waste usually consists of food products and everyday living items such as clothing and furniture. These items tend to be a lot smaller in amount as compared to a business's waste. The important thing to remember is that no matter how much waste or what type of waste is generated, it is important to utilize a waste management company in Connecticut to dispose of it properly.
Environmental Effects
Another key factor to consider in business waste disposal is its effects on the environment. Improper waste disposal should be avoided. Businesses should recycle waste when necessary or reuse items when possible. When a business practices environmentally friendly waste disposal practices, they will be seen as environmentally conscious by their community. This will make the business seem committed to ethical practices which may have a positive impact on the business overall.
Key Takeaways:
Efficient waste disposal for businesses is important. When it comes to this type of waste disposal, keep in mind that:
Waste disposal is just as important as other aspects of running a business efficiently
Most business will need to seek waste disposal at some point
The type and amount of business waste disposal will vary greatly as compared to household waste disposal
Disposing of waste properly is good for the environment.
Need Help?
Interested in implementing a commercial waste management plan for your business, contact us to learn how.
{{cta('d01461be-3732-4ff1-a2b7-c7e3a101282c')}}