Waste Management in Southern CT for Hotels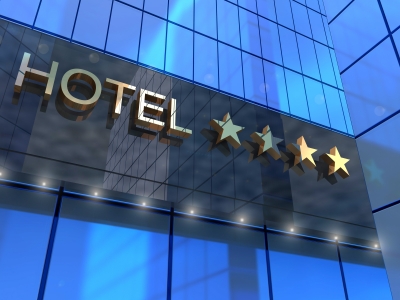 Hotels account for over 13 million tons of garbage every year, that is a massive amount of trash! However, just understanding how much garbage hotels generate every year isn't enough. It is important that hotels take action to help decrease the amount of waste being generated. It doesn't matter if you are currently in charge of waste disposal at an individual hotel or a nationwide chain, doing a simple waste audit will not only help you save the environment but cut operating expenses as well.
The Importance of Waste Audits for Hotels
A waste audit is a great tool to help you determine areas where waste can be prevented, eliminated and recycled. Having an efficient waste management system is one of the cornerstones of any hospitality business. Hotel waste management is often overlooked as an area where change can be made to benefit the bottom line. This is a huge oversight. Implementing recycling plans that reduce the amount of physical waste by as little as 25% can allow a hotel to eliminate one out of every four dumpster loads. This can cut costs by either reducing the dumpster size that the hotel is using or cutting back on pick-ups. But monetary gains are just the tip of the iceberg.
Other Benefits
In addition to saving money, implementing a recycling program have been shown to increase customer satisfaction, raise employee morale and build up relationships with recycling management companies in the area. Recycling and practicing effective waste management, It can establish your hotel as a leader in the field of environmental causes and can, in turn, lead to even more cost saving, environmentally friendly actions including convincing hotel buyers to start purchasing recycled products. Implementing green initiatives will not only save you money but it can lead to an entirely new marketing strategy, that will entice environmentalists and green friendly clients to choose your establishment over others.
Key Takeaways:
Waste audits are the first step in making management realize the benefits of recycling.
Recycling saves money on waste management.
Hotel management is rarely aware of the tangential benefits of recycling.
Choosing a waste management company in CT can result in new business for your hotel.
Need Help?
To get started and implement a waste management strategy for your hotel, contact us today!
{{cta('34cc146e-9c3d-41cc-beef-bf4e53347f7b')}}
* Photo Courtesy of freedigitalphotos.net