Why You Should Take Advantage of Our Free Month of Service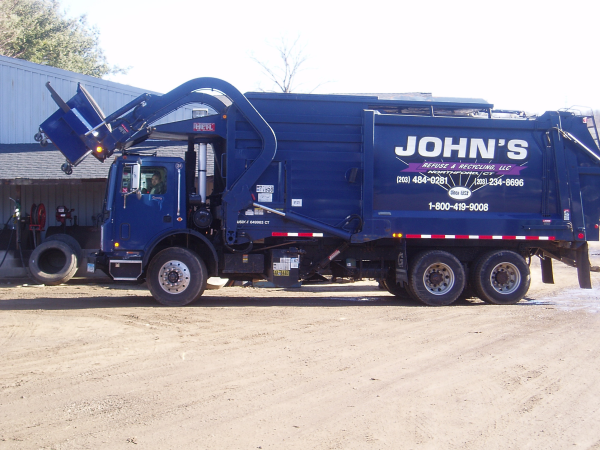 At John's Refuse, we're proud to be one of the top private waste management companies in Connecticut and are dedicated to helping our customers—both residential and commercial—reduce the impact that their waste has on the environment. Not only do we offer incredibly competitive prices for weekly curbside waste collection, we also understand the extra expenses associated with being environmentally friendly, which is why we offer a free month to all of our customers when they pre-pay for a year of residential waste services.
For those who live in Northford, Killingworth, Madison, Clinton, Old Saybrook, Westbrook or Guilford—you no longer have to settle for the standard municipal waste management services, as we can give you the opportunity to reduce your waste with very little extra effort or added costs. Of course, the extra savings you'll get with our free month of service definitely helps as well.
What You Get with John's Residential Waste Services
When you pre-pay for 11 months of our waste services for your household, you're getting a whole lot more than just simple waste removal. As soon as you sign up, we'll deliver both a 15 gallon recycling bin and a larger, 95 gallon trash can, both of which we will come and collect on a weekly basis.
While many other waste management companies will simply collect your trash and take it to be dumped at your local landfill, at John's Refuse, we do none of the sort. The ultimate goal in waste reduction should be to achieve the goal of zero waste, and this is exactly what we try to help you do.
So, instead of simply throwing the whole lot away, we first recycle the items in your recycling bin, and then get to work on the rest of your waste. With the goal of zero waste in mind, we work to recycle, compost or reduce every bit of what you throw out. For instance, any food waste and organic items are composted whenever possible, while any recyclable items you may have missed are also sorted out and disposed of properly.
Of course, some items simply aren't recyclable or compostable, but that doesn't mean we simply throw it away. Instead, we take these leftover items and compact them so they at least won't take up nearly as much room in the landfill. The actual amount of waste that we compact is quite small compared to the large amounts we originally collect.
As a result of signing up for residential trash services with John's Refuse, you'll not only get a free month of service, but also the knowledge that you're helping to do your part to reduce waste.
In addition, we also offer our residential customers the ability to schedule extra waste pick-ups for those times when you have a large amount of trash, and we'll even come collect and dispose of your yard waste when needed for a small additional fee.
As you can see, there's really no reason to not start taking waste reduction seriously, especially when there's a local company that can offer you so much for so little.
{{cta('93987b7b-998e-41a1-a8e3-ac61a3fc3b63')}}