What You Need to Know Before Beginning a Construction Demolition
A major part of your construction demolition is the waste that comes from it. Prior to starting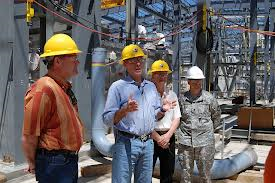 the project, it is critical for you to consider three things to ensure that you have an appropriate and effective waste management plan put into place. After all, you cannot start a construction demolition project without ensuring that you have proper storage and removal of the waste that will result from the project.
The Amount of Construction Waste
Prior to beginning any construction project, you will need to estimate how much waste will come from the project. Taking the time to consider this will help you to be able to choose the proper size of dumpster to fit all of the waste from the construction. You will want to pick one that isn't too big, so you will not have to pay for unused space. It takes some guessing. A reputable waste management company may be willing to assist you with size recommendations.
The Frequency of Removal
With major construction demolition, you may need to have the dumpster emptied throughout the project. Once you have decided on the amount of construction waste, and the size of dumpster that you need for your project, you can determine how many times you need the waste bin to be emptied. It is crucial to consider this so that you can find a quality company that offers the removal within their services.
The Space You Have Available
You should consider the area that you have available for your dumpster. You may have a lot of waste from the construction but if you don't have the amount of space needed for the dumpster size you need, you may have to opt for a smaller one with more frequent removals.
Before beginning your construction demolition, consider these three factors in order to ensure that your construction project will not be hindered by a lack of proper waste management.
Photo Credit: PEO ACWA