What Trash Disposal Services are Available for Construction Sites?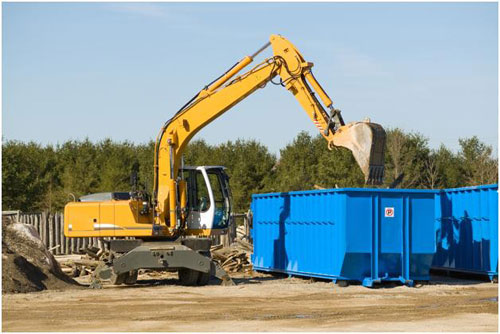 There are a variety of options available for waste removal on a construction site. Each of these types of waste storage and removal options has different pros and cons. Use our profiles of construction waste removal methods to help decide which one is best for you.
Construction Dumpsters
These dumpsters are similar to commercial dumpsters, though occasionally they will require hazmat service. This is a very easy way to get rid of waste on a construction site, as you can just throw everything in the dumpster, but you have to call for a company to empty the dumpster when it is full. The price of emptying the dumpster varies from place to place, but is more expensive if you are required to use hazmat service.
The weight of the dumpster is measured to detemrine the cost. Depending on how heavy your trash is will determine the final cost.
Daily Debris Pick-Up
This is a good choice for customers who do not want garbage sitting in front of their site for days or weeks at a time. Simply put your waste in a roped-off, designated area, and it will be picked up by a company every morning. This is slightly more expensive than using a dumpster, but still much more convenient. Neighbors of the construction site can never complain about putting up with debris if this option is selected.
Recycling
It is actually cheaper to recycle construction materials than it is to send them to a landfill. Recycling is, by far, the cheapest option when it comes to disposing of construction waste, however, it is also the most time-consuming. Workers must take the time to separate waste into different groups to be recycled, and occasionally a group that is unable to be recycled and must still be sent to the landfill. However, recycling is still good for the environment, in addition to being cheap.
Key Takeaways:
Dumpsters are a typical, more cost effective way of disposal. They are often affordable, but hazmat is expensive.
Daily pick-up is very convenient, but more expensive.
Recycling is great for the environment and very cheap, but more time-consuming for workers.
Need Help?
If you're looking for trash removal services for your construction site, contact us today!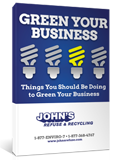 [Free eBook] Things You Should Be Doing to Green Your Business
In Johns' new ebook, we provide you with the latest and most effective ways to make your business more environmentally friendly. These practices are free of cost and will actually save you money!