Residential Waste Management in CT: Common Hazardous Waste Products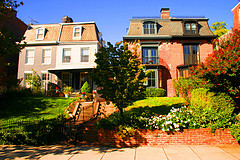 Take a moment to think about all of the hazardous chemicals that you have in your home. Okay, it will probably take more than a moment. If you look in your garage, under your sink, in the bathroom, in the laundry room – pretty much every room in the house could be home to potentially hazardous chemicals.
Household hazardous waste can be dangerous if it isn't handled correctly. It is best to keep all chemicals in areas that are locked away from children and away from extreme temperature fluctuations. When it comes to how long these items can be used and how to dispose of them, the answers are as varied as the labels on the bottle.
Major Hazards
Pesticides
Some of the major chemical hazards in the home are pesticides, herbicides and other garden related items. These items shouldn't ever be thrown in the trash. When you have finished using them, rinse out the containers and pour the water on your garden. The clean containers can then be recycled or placed in the garbage.

Automotive Products
Another major concern in the garage or shed area is antifreeze. Extra antifreeze should be diluted with water and poured down the toilet. It should never be poured down a regular drain where it could return to the water supply untreated. Other automotive products including motor oil, transmission fluid, brake fluid, batteries and other car related substances should be disposed of according to local mandates.
Cleaning Products
Indoor cleaning products often include hazardous chemicals. Always read the labels on these items to ensure proper disposal. Never mix these items, especially bleach and ammonia based products, as they can release a deadly gas. Always keep all of the labels on your cleaning products so you know what they are and how they should be used.
Best Practices
When it comes to waste management in Connecticut, there are some big do's and don'ts to ensure that ALL hazardous materials are handled correctly to ensure the safety of your family.
Do's
The best way to maintain your safety, and that of your family, is to always lock away dangerous chemicals and wear protective gear when you use them. Read and reread the instructions and use the product only as directed. Try to avoid buying aerosol containers if at all possible and whenever possible, buy an Earth friendly alternative to the hazardous product.
Don'ts
There are some things that you should never do with your hazardous chemicals including mixing them together for disposal, burning them, pouring them down the sewer or flush them into a septic system. All of these methods of disposal can result in extremely harmful chemicals being released into the eco system.
Key Takeaways:
There are hazardous chemicals in your home.
These chemicals need to be handled properly to protect you and your family.
Always keep the labels on your chemicals.
Dispose of chemicals separately and in accordance to best practices.
Need Help?
For a full list of hazardous chemicals that can be found in the home, contact us today! Not only will we be able to give you a list, we'll also be able to help you find the best ways to dispose of them.
{{cta('93987b7b-998e-41a1-a8e3-ac61a3fc3b63')}}