Recycling in Connecticut, 10 Simple DIY Ornaments
Recycling in Connecticut is not the only solution to your garbage disposal woes this holiday season. If you have both the time and the inclination, there are a number of simple but stunning DIY ornaments that you can make using nothing more than simple tools and materials that would otherwise end up slated for disposal. Here are ten simple ways to upcycle reusable materials this holiday:
1. Concentrate Juice Containers
Tossing metal containers into the trash is a waste when it takes nothing more than a fresh coat of paint plus small decorations to turn them into gift boxes.
2. Corks
Corks from wine bottles can be glued together to create shapes such as wreathes and evergreen trees. Use ribbons and other baubles to lend them a festive air.
3. Light Bulbs
Dead light bulbs can be painted using modge podge and then coated in glitter until each one shines in the light. Use a ribbon to conceal the base and hang it from the tree.
4. Old Cards
Old Christmas cards can be cut up into long strips and rolled up using a round object as the base. Place them in glass ornaments to create an unusual but pleasing visual effect.
5. Old Magazines
Fold the magazine pages and then cut them into strips. Roll each strip into a circular disk before gluing multiple disks together to create attractive designs. Use more strips to fence these designs inside geometric shapes.
6. Old Maps
Glue a ribbon to a styrofoam ball so that it can be hung from the tree. Fold the map and then cut it into petal-shaped pieces. Glue the map pieces on to the styrofoam ball until it resembles a many-petaled flower opening to welcome the sun.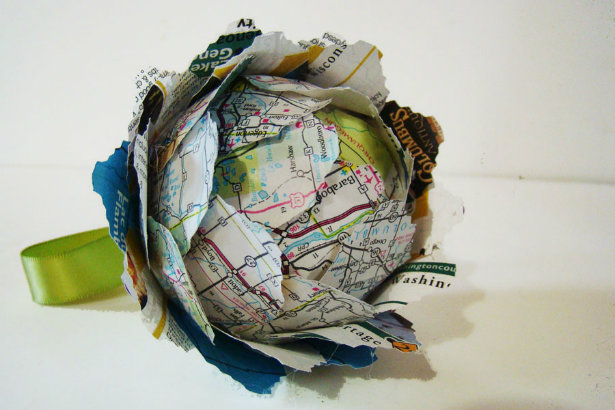 7. Plastic Bottles
Remove the tops and then cut the bottles into plastic strips. Heat the strips over a candle and twist them into little icicles. Use a needle and lengths of wire to hang them up.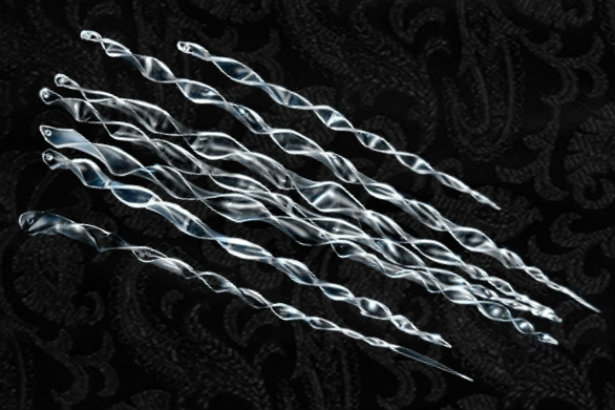 8. Plastic Rings
Glue lengths of fabric to old shower rings, wrap them around the entirety of the rings, and then secure the fabric using a second dab of glue. Add ribbons and other embellishment to give them a decorative look.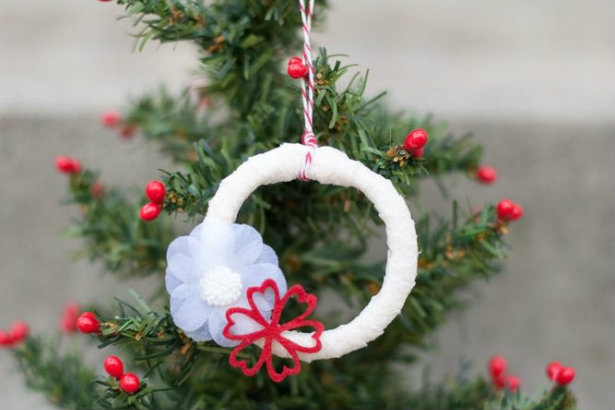 9. Sea Shells
Drill holes in sea shells before spray painting them in bright, Christmas colors. Safety masks are recommended for drilling while masks are recommended for painting.
10. Vintage Paper
Glass ornaments can have strips of vintage paper glued over them and then decorated using sprinkled glitter to create a classic appearance with a modern flair.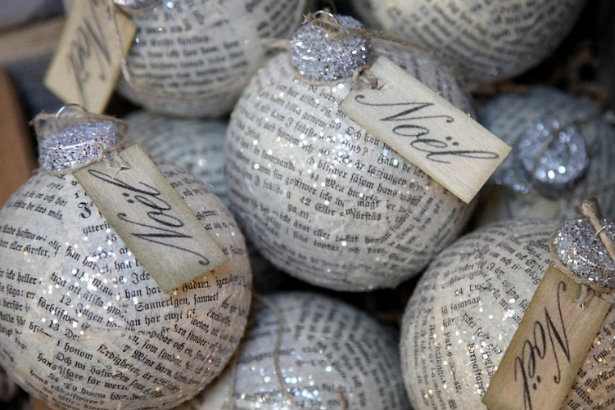 Key Takeaways:
Useless material can be upcycled into DIY ornaments.
Metal containers, corks, light bulbs, cards, magazines, maps, plastic bottles, plastic rings, shells, and old paper are examples of materials that can be upcycled.
Glue, wire, ribbons, and other embellishments are needed to lend these ornaments a festive air.
Need Help?
Are you interested in learning more about recycling or waste removal in Connecticut, contact us today!
{{cta('d01461be-3732-4ff1-a2b7-c7e3a101282c')}}