How Do Holiday's Effect Trash Pickup?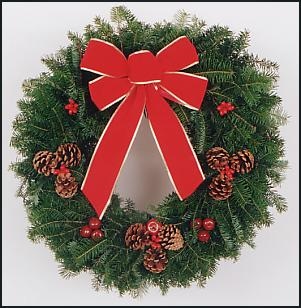 Whether you run a small business or live in a residential area with trash pick-up services, you know how important it is to have the garbage removed. Without removal, trash can soon become overwhelming, unsightly and even unpleasantly odorous. Usually trash services occur on a regular schedule. However, when an upcoming holiday coincides with your normal trash pick-up, it can leave you wondering if the garbage will be collected on that day. Here are some proactive steps you can take to make sure the trash is removed when such a situation arises:
Contact the Trash Collector
Whether you're using a private service or your local municipality handles trash collection, give them a call and inquire what their policy is for the upcoming holiday. Some trash collectors may opt to pick-up trash the day before or after, while others might simply wait until the next scheduled day to collect the garbage.
Schedule Another Collection
If a situation arises where the trash will not be collected due to a holiday, ask if they can pick it up at another time. They may charge you a one-time service fee, however, if you operate a business and have an overwhelming trash flow, then it might be well worth the money to have it removed.
Visit the Municipality Website
Often times, cities and towns update their trash removal schedule on their official website. They will detail how their services will be affected by the upcoming holiday. Visit the website and see if there are any such postings, so you may adjust accordingly.
Specialty Collection
Some items such as paint, grease and oil have to be properly disposed of in a different manner rather than regular trash collection. If you have specialty trash at your home or business, make sure you inform the trash collector of those items. They may only be collecting those items on certain days. If the specialty trash collection does occur on a holiday, work with the collector to determine the next best solution for disposing such items. They may suggest you schedule another time or that you bring the trash to a location on a non-holiday.
Key Takeaways
Holidays affect trash collection for both businesses and residents.
Contact the private trash collector or municipality to find out their holiday policies.
Schedule another pick-up time
Check local municipality websites for updates
Deal with specialty collections by contacting the trash collector and making a plan.
By staying proactive with your trash collector and making a plan of action when a holiday interrupts service, you'll ensure that your garbage is always disposed of in the timely manner you need for your home or business.
Need Help?
If you have questions regarding holiday trash pickup or other general questions, contact us today!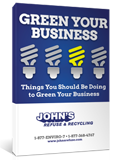 [Free eBook] Things You Should Be Doing to Green Your Business
In Johns' new ebook, we provide you with the latest and most effective ways to make your business more environmentally friendly. These practices are free of cost and will actually save you money!