Going Green: 10 Home Decorations Made From Recycled Materials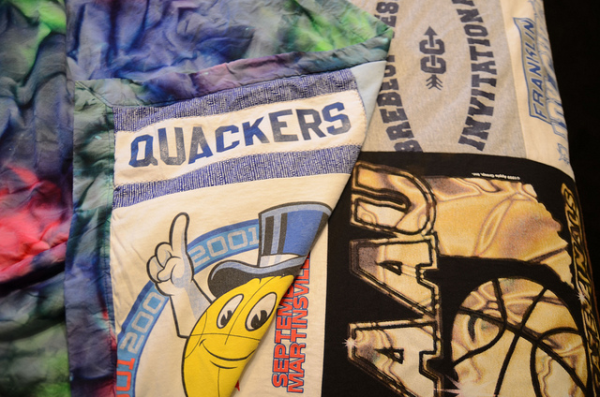 Are you a savvy decorator that wants to do your part to reduce waste and go green?
Is it possible to reach both of these goals? Can something look good and also be environment friendly?
Yes, there are tons of great decorations that you can make from recyclable materials that will meet both of your goals perfectly. Sometimes you need to stop and think about what you are throwing out before you actually do it. Many items that you throw away all the time can be re-purposed around your house.
Here are 10 home decorations made of recycled materials:
Milk Crates – How many of us have old milk crates stowed in the basement or garage—likely just collecting dust? Clean them up, paint them in the latest designer colors and use them to stow books, toys and other household items. Or, cut and attach a small piece of plywood to the outside of the bottom and make a trendy footstool.

Wallpaper – Have scraps left from an old wallpapering project? Use the paper to cover a shelf or chest of drawers for a decorative touch. Alternatively, line your drawers with a contrasting paper to add a touch of elegance in the drawers too.

Old Clothes – Re-purpose your old clothes by sewing them into something new. It's simple to turn a T-shirt into a throw pillow. Just a few cuts and stitches then you have a soft, trendy new pillow to stuff!

Tea and Coffee Tins – Use these old tins as is or paint them a favorite shade and use them to corral jewelry or desk items.

Old Shutters – One of the newest trends in decorating with recycled materials involves bringing outdoor shutters inside. Paint them an unexpected shade and install them inside for a whimsical touch.

Dinnerware and Silverware – Whether antique, old or brand new, these items can be used to decorate a wall or empty table. Display one piece alone or make a grouping.

Cloth Scraps – If you are a seamstress or crafter, you probably have more cloth scraps than you can ever imagine using. Utilize these by making potholders, patches and pincushions—these small items can really tie a room's décor together.

Old Pillows – Cover your old bed pillows with an attractive cover and re-purpose them for a cat or dog bed.

Picture Frames – Chance are you have tons of old, unmatched frames. Pair an old frame with a modern print, frame a mirror or hang an empty, unbacked frame on a wall for an offbeat piece of wall décor.

Coffee Mugs – Re-purpose those unused coffee mugs you receive as gifts to stow pens on your desk, utensils in the kitchen or hang on hooks for a cute, homey wall decoration.
As you can see, there are plenty of ways you can reuse items that would otherwise be discarded. Keep in mind these four basic types of discards and you can easily find a way to re-purpose many of them in your decorating scheme:
Kitchenware
Cloth Items
Miscellaneous Household Items
{{cta('93987b7b-998e-41a1-a8e3-ac61a3fc3b63')}}