Waste Pickup Service: What You Need to Know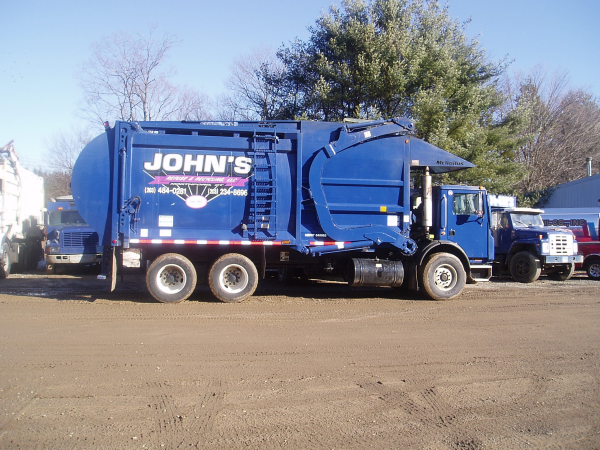 Everyone needs to be aware of how their waste collection system works and his or her responsibilities toward helping the waste stream flow smoothly toward its final destination with a minimal negative impact on the environment.
Customers should know and follow the guidelines for waste collection issued by their waste pickup service before their rubbish gets to the curb or it could cause problems on down the road. Different kinds of refuse are handled in several different ways and it is up to the homeowner to abide by the rules when disposing of their waste.
Know Where to Dispose
Yard waste, recyclable items, hazardous waste and routine household garbage are all collected and handled and disposed of in various ways. Their safe and proper handling begins with every customer knowing where to throw what discarded items. Due to new state and town rules and regulations governing waste disposal and environmental considerations, residents should make it their business to know the requirements of their local waste pickup service.
Garbage and items separated for recycling should be placed in their proper containers at curbside and at the appropriate time for the next scheduled pickup date. The same goes for yard waste, brush and clippings.
Not everything you get rid of has to be tossed in the garbage can. If it is clothing or something that can serve a useful purpose for someone else, consider passing it on or donating it to charity. Some things are too dangerous to mix in with regular refuse and should be handled with care for separate pickup.
Everything in Its Proper Place
Many items will be on your service provider's list of things recommended for recycling. Obviously some things like old tires, construction debris and used appliances require special handling, so check before you chunk it out by the street. Also realize a resident's responsibilities for readying and sorting rubbish for recycling.
Rinse all food residue off all food containers being recycled, whether they are paper, plastic or metal. Crush items like plastic jugs and bottles for recycling. Flatten cardboard food packages, like cereal boxes, and boxboard and bundle newspapers. Do not flatten aluminum soda cans. These can be taken to a recycling facility.
Key Takeaways:
Everyone has a responsibility to handle their household waste responsibly
Follow all state and local guidelines regarding proper waste disposal
Know what to throw away where
Recycle properly, separating items for easier collection
Need Help?